Centre, Yaoundé

0 ( Review)

702
Citec Higher Institute of Technology and Management (ICTU)
CITEC, Cameroon Bilingual Centre for Information Technology and Consultancy is an offspring of AMINTEK SOLUTIONS INC. founded in 2002 in Canada by Mr Marvin Atabong Amin. AMINTEK SOLUTIONS INC is a Telecommunications Company operating in various domains of the TELECOMS industry, providing products and services to consumers and other Small and Medium Businesses (SMB's).
Nos contacts
Email:

[email protected]

Phone:

697 23 13 15

Adresse:

Face College Vogt and Shell Nsimeyong
Citec Higher Institute of Technology and Management (ICTU)
Creating a unique opportunity to reach for the skies

From 2002 to 2006, the development and conception of the structure of CITEC was done by the CEO of AMINTEK SOLUTIONS INC, Professor Martin Amin (then Commonwealth Professor of Research, Measurement and Evaluation at Makerere University in Uganda), Lecturers and graduate students in the Faculty of Computing at Makerere University. CITEC is also partnered with Amintek Solutions Inc. based out of Ottawa, Canada, for IT resources, Consultancy and Services. Although CITEC was originally conceived only as an IT Centre it now includes training and services in Management and Marketing.
OBJECTIVES OF CITEC
Promoting IT Literacy and Awareness, thus alleviating poverty as well as fostering development in areas where CITEC operates in Cameroon.
Promoting the acquisition of high level skills in different IT and Management fields.
Encouraging income generation through work and self-employment for graduates of CITEC.
Providing skills at the professional, HND & HPD levels, and at the Degree level in IT and Management fields.
Providing consultancy, accelerated and tailored courses in different areas of ICT, Management and Research in the Social Sciences.
Milestones of CITEC
Development and Conception of CITEC as a Joint Venture with Amintek Solutions Inc., and Professor Martin Amin, then Common Wealth Professor. First classes began, 5th February 2007
CITEC Accredited by the Ministry of Employment and Vocational Training for Professional Diplomas
MINEFOP No 0041/MINEFOP/SG/DFOP/SDGSF/SACD of 02/11/2007

 CITEC Partners with CISCO becomes a CISCO Certified Academy, offering certifications in CCNA, CCNP and more.
Cisco Academy, ID 3041226

CITEC Accredited by the Ministry of Higher Education to provide Higher National Diplomas and Higher Professional Diplomas
MINESUP No 10/04336/L/MINESUP/DDES/ESUP/SER of 03/08/2010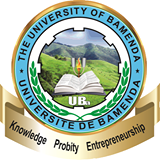 Memorandum of Understanding (MoU) between the University of Bamenda (UBa) and CITEC Higher Institute of Technology and Management
MINESUP No 14/001610/N/MINESUP/SG/DDES/ESUP/SDA/NJN/ebm of 04/02/2014
CITEC operates under six distinct areas in Information & Communications Technology and Management.
International Career Certification, the CISCO CCNA (CITEC is an approved CISCO Academy) and ACCA.
MINEFOP Diplomas in Information and Communications Technology.
CITEC Diplomas in Information Technology and in different aspects of Management.
The HND and HPD Diplomas awarded by the Ministry in charge of Higher Education.
Accelerated and Tailored Courses.
Seminars, Workshops, Conferences and Consultancy.
Departments
IT

 INFORMATION & TECHNOLOGY DEPARTMENT

CITEC's ICT graduates are knowledgeable about a range of aspects of information management and related fields. This includes not only an understanding of information technology, but also a broad understanding of the impacts of information technology on society, the organization and individuals. Through courses in data structures, database systems, user interfaces and information technologies, you will learn about information management systems and how to achieve organizational objectives that relate to technology without the traditional emphasis on software development. You will also take courses outside of CITEC specifically designed to develop analytical and communication skills, skills which are central to the program.
MA

 MARKETING AND MANAGEMENT DEPARTMENT

Intensive competitive pressures in today's business environment have increased the importance of marketing skills in a wide range of organizations. This professional certificate was especially designed for individuals wanting to develop or enhance their marketing skills in today's challenging and competitive environment.

The program blends theoretical and practical applications to address all areas of the marketing process, including the strategic role played by marketing in meeting customer needs, marketing products and services, pricing and promotion, and marketing ethics. Through lectures, case studies and group discussions, you examine topics such as marketing theory, contemporary issues in marketing, market research, the psychology of special markets, social conscience and marketing, advertising, and communications.